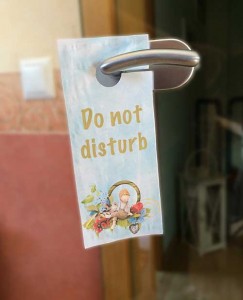 In this digital scrapbooking tutorial I show you another project from the series "Digital Scrapbooking Outside The Digital World". Let's do a doorhanger together. For my doorhanger I use the digital scrapbooking kit "Vintage Summer", a collaboration kit you can find here at Digidesignresort.  I also use premade Clusters you can find at Digidesignresort.
This doorhanger is perfect for your own home but also if you need a quick gift. You can also put the printed sheets on a piece of cardboard so they have a strong basis. You can even put some real elements on the doorhanger to decorate it further. For example, put some of the flowers on a separate paper and print it out, then cut them off and layer them together. So you get a nice 3D effect!
I have created a template for you that you can use for your doorhangers. Please click here to download the template (free of course).
You can use any image editing program you like. I use in this video Photoshop Elements but you might want to use the free Gimp or whatever you have on your computer and whatever you are familiar with. When you are finished decorating your doorhangers you print the two A4 sheets out, cut them off and glue it together – your doorhanger is done!
Did you create a doorhanger? Well, then go ahead and let us see what you made! If you enjoyed the tutorial I'd be forever happy if you can share it with your friends and family.
Thank you so much!