Let freedom ring with these 4th of July tags! They can be easily created in GIMP 2 and they can be used in almost anything. Here's how I made some.
4th of July Tags
Using the papers included in the 4th of July kit from Digidesignresort, I scaled them into smaller sizes to optimize the usage of their designs. I went to Image > Scale Image.
You can increase each image by clicking on it so you can easily see all settings used.
To restore the sharpness of an image after resizing, go to Filters > Blur > Blur, and then Filters > Enhance > Unsharp Mask.
Before cutting a digital paper, right-click on it and click on Add Alpha Channel to make sure that it cuts to a transparent background. Using the Ellipse Select Tool, I created the shape of the tag. Then Select > Invert and then Delete key on the keyboard. It is now ready for embellishing.
Experiment with various papers and elements that have something to do with USA's independence day. Arrange them all in one document for printing.
Here's  my print-out of the 4th of July tags.
I cut each circle as smoothly as I could.
Then, using a glue gun, you can now attach to anything you want. Here, I made little heart lollipop pillows where I glued some of the tags.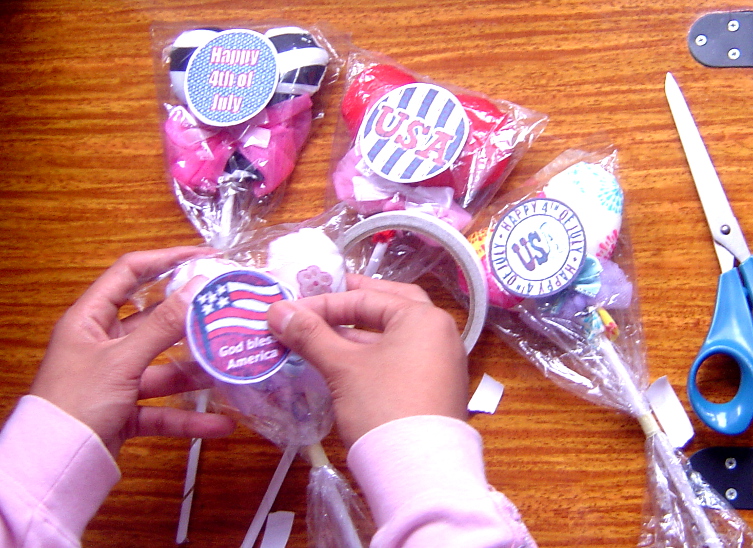 Let your imagination lead you to find your own use for these tags.