Yes, here is something really special – you CAN create your own clothes with digital scrapbooking! Imagine your toddler's face when you give him a self-created T-Shirt with your Digital Scrapbooking Elements. Or, even better you both can create it on the computer, then print it on T-Shirt Transfer Paper and iron it on your T-Shirt. It really is that simple, you just create a beautiful little cluster in your image editing program, such as the free GIMP (here are tutorials about using GIMP), and then you print it on your A4 paper – perfect for T-Shirts. This is also a very cheap way to brush up your toddler's clothes. You need something for him or her to play outside or for kindergarden? Well, that is how you can inexpensively create something really special and who knows – maybe you become a famous child's fashion designer in your town 🙂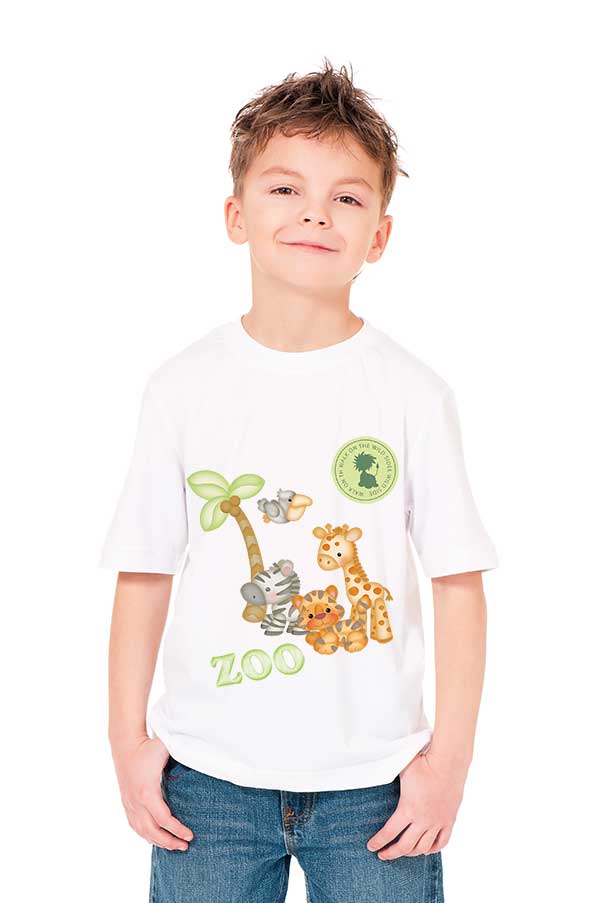 Let me show you quickly how to do it, here I'm using the Digital Scrapbooking Kit Walk on the Wild Side, created by the Digidesignresort Designers.
Right, it's that easy and fun! Perfect for a rainy afternoon. I bet your toddler will have fun creating his or her own clothes. Remember: Just your imagination is your limit here. You can also create cute little romper suit decorations and so much more. Why not create a gift for a friend's newborn with a set of the same designs?
No reason not to! You see how easy it is 😀