In digital scrapbooking, adding clip art and other images make the layout a lot more interesting.  There are hundreds of elements you could download from this site to help enhance the overall look of your scrapbooks.  To be able to add them to your image, layout, or digital paper, you have to import them into GIMP.  Read on to learn how.
You can increase each image by clicking on it so you can easily see all settings used.
Importing Clip Art and Images to GIMP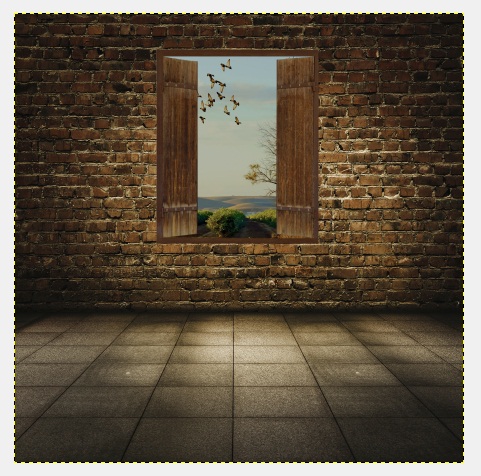 First off, launch GIMP and open the image you want to work on.  In this case, a digital paper from the Digital Scrapbooking Kit Cafe is chosen as a background image.
Open as Image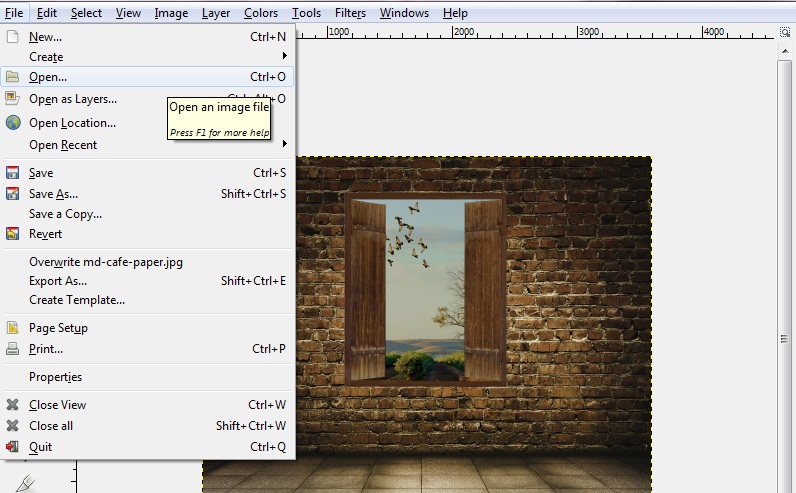 There are two ways to import clip art or images into GIMP.  The first method is by going to the "File" tab and clicking on "Open".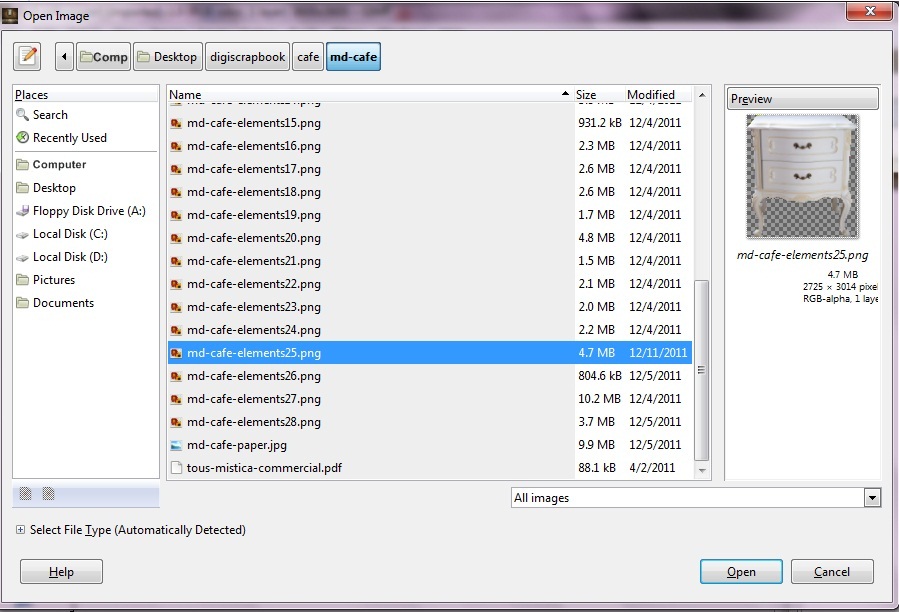 A pop-up window will open showing the locations within your computer.  Click to choose where you want to get the image from.  Click on the image's file name, a preview will be shown on the right side so you could confirm that it is the right one, then click the "Open" button down below.
As shown in the photo, all the images that were opened have their own tab at the top, but there is only one layer, as shown on the right side.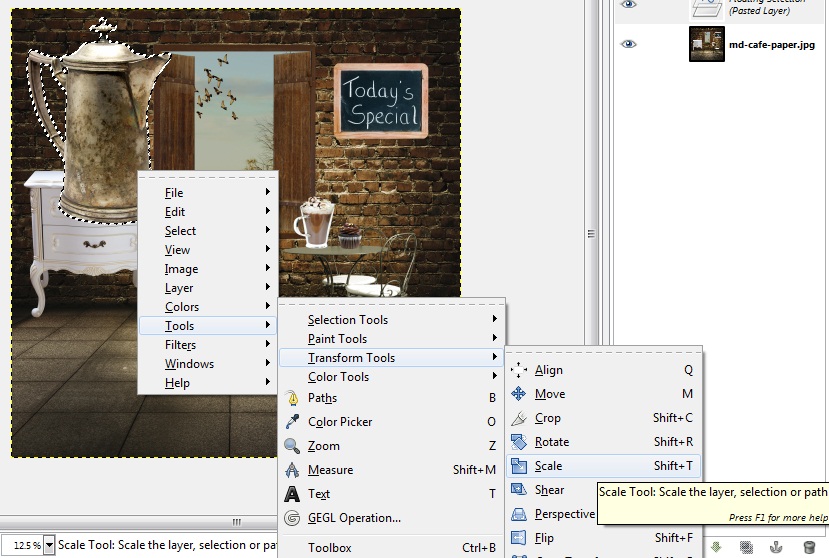 Simply copy a clip art or image and paste it onto your background.  You may need to resize and move it to where you want to put it in the background image.  When you are done, save your finished photo or layout.
Open as Layers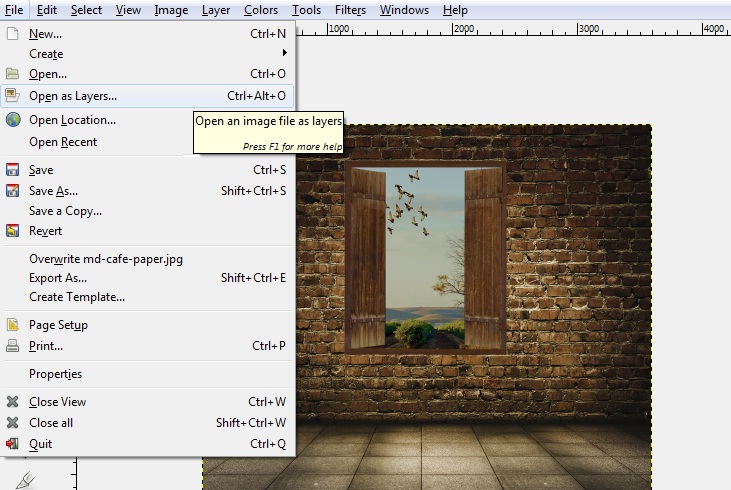 The second method is to import the clip art as a layer, not an additional image, as what was done in the first method.  Go to the "File" tab and click on "Open as Layers…".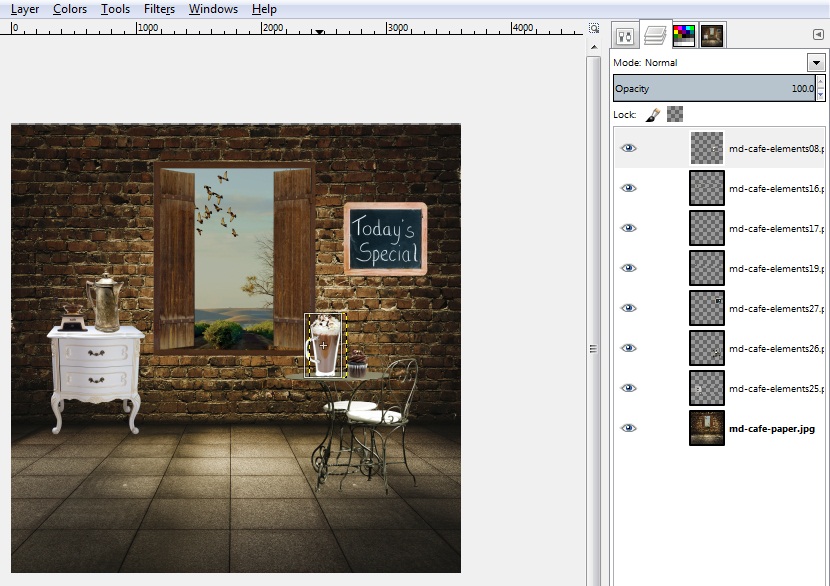 Open as layers all the elements you want to include in your layout.  As shown in the photo above, all the layers would pile up on the right side.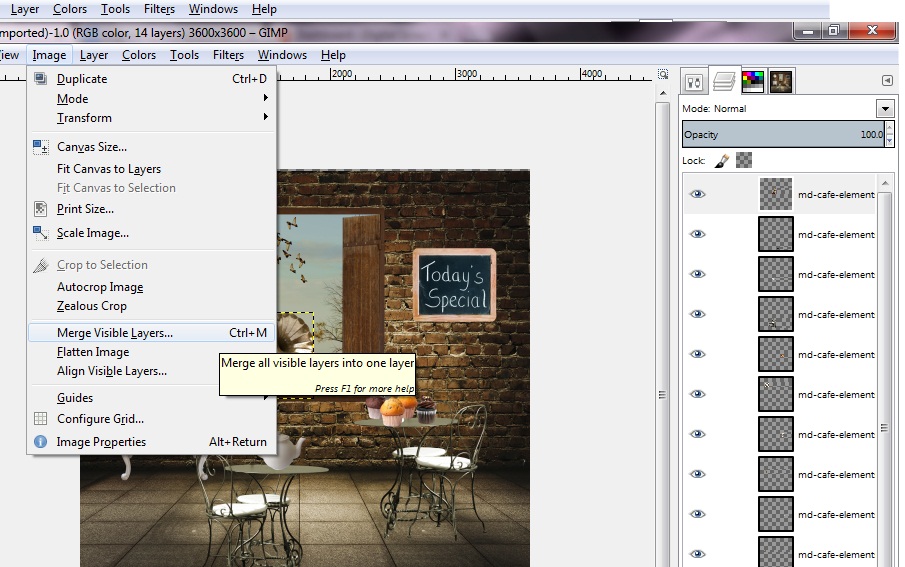 Once everything is in its place, click on the "Image" tab and choose "Merge Visible Layers" to add all the elements and the background together and create a one-layered image.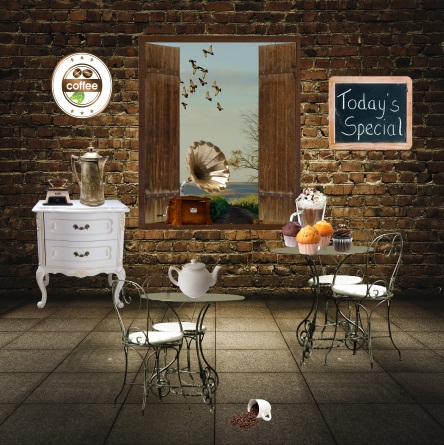 Now, you can share and print your completed Digital Scrapbooking Kit Cafe project.
You can find the PDF Document here. Just click on the link and download the Printable to your Computer.