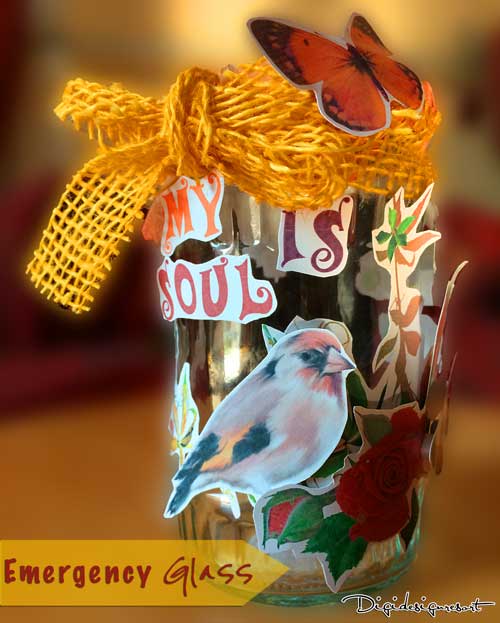 Sometimes in life everything comes together: The car breaks, you pay a few $100 and fix it, then the refrigerator stops working and your kid needs to go to the doctor. One thing wouldn't have made a huge difference but everything coming together – well, money might be rare then.
If you read Dave Ramsey's Total Money Makeover you know that it is a good idea to have an emergency fund of about $1000. This will avoid a financial crisis.
So better you'll save money in time and you'll be act quickly then if emergency appears. That's why I thought having a little glass where you can put in some money is a nice idea.
When I come home from grocery shopping I usually take my coins out of my wallet and put them in the glass. I often also add a banknote or two so it saves up quickly. Last time I brought my glass to the bank I had over 200 Euros in it and the best is – I never even realized that I took it out of my wallet.
That's how saving can be fun 🙂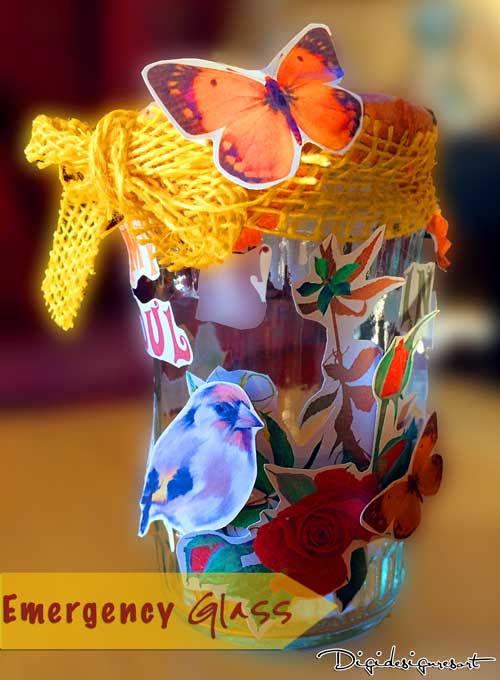 Here is what you need to create an Emergency Fund Glass:
Paper for your Printer
3D Strips
Whatever you have for decoration (such as a ribbon or other elements)
Let me show you in this video how to put the elements from the digital scrapbooking kit according to your size needs on a digital paper:
Don't forget, you can easily increase the video by clicking in the bottom right corner on the little square!

In the next step you cut out the elements you want. Then put them together as you wish and use the strips to create the 3D effect. Once you are done with your cluster just put it onto your glass.
On the top of your glass you can use one of the papers: Print them out in small size and cut it out as well.