Scrapbooking has long been a hobby of people who are fond of sharing and remembering memories in a picturesque way. Some people create scrapbooks to save important events in their life, such as their first day of at school, the wedding day and others, while some people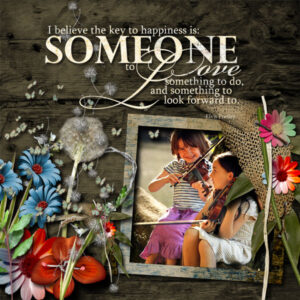 capture almost all of their life events such as parties, and other social events in the scrapbook. Scrapbooking has taken a different shape in this century with different online and desktop software applications hurting the traditional way of creating Scrapbooks. However traditional scrapbooking is still not a dying start and is giving tough competition to its software counterparts. With Digidesignresort, you can have all the features which you want in your digital scrapbooking. Though, it is a worth mentioning fact that at times you cannot find certain things in it. So, here is all about traditional and digital scrapbooking you need to know.
Traditional Scrapbooking mainly involves a colored hard paper book on which the pictures, that are carefully cut, are pasted. They may be matched with some text that defines the moment of the event to match its mood. Other colorful art is also welcomed on the book that enhances the look of it. It is mostly the hobby of people who have a creative mind, as their brain bursts out its art on the colorful pages of a scrapbook. However, it is expensive compared to Digital Scrapbooking, as it involves physical things, such as colors, scissors, paper, pictures and other items. Nevertheless, it is still a popular choice for people who get pleasure by doing it the traditional and the hard way.
Wigital Scrapbooking is now taking over the physical way of capturing memories and events, as it takes less time and not so much creativity to come up with a slideshow that does the same job as the traditional scrapbook. We offer many tools and desktop applications that only require images of the event, and some knowledge to operate them to create a digital scrapbook. Digital Scrapbooking is also known as scrapbooking without the mess. You glue, cut and create everything on the computer, so no mess in your house! You do not even need storage other than your computer's hard drive. And when you are done you simply shut down the computer and good 🙂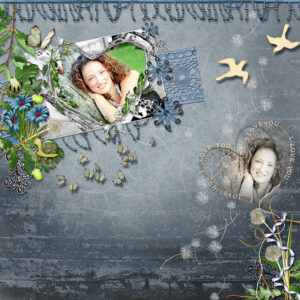 Considering both options for creating great memories, I would say that the traditional method is the best, if one wants to be creative and is happy to put in some extra work and enjoy every bit of his creation. However, the digital scrapbooking method is a viable option for individuals that do not have much time but are very creativity, there are so many techniques which you can just do digitally. Both of them have their advantages and disadvantages, but to be honest – I prefer scrapbooking without the mess!
Beside that, with digital items you can do so much more. Here in the article you can read and see how you can create pillows, mugs, serving trays, bedclothes and SO much more for your home. With digital scrapbooking you can make your home really special.
Digital or traditional scrapbooking? After all, it's a question of taste. But digital scrapbooking will save a lot of time and the mess at home 🙂
Wanna check out our digital scrapbooking kits?
Sign up for our newsletter and get Natural Breeze FREE!