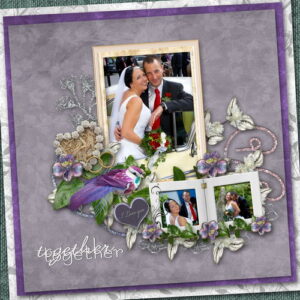 Weddings are very special because it celebrates the union of two souls.  Starting with saying "yes" to the man you love kneeling right in front of you, the journey towards forever begins.  To make the celebration a lot more special, the couple's family and friends should be there to celebrate with them.  So, what better way to tell them about your union than to send out wedding invitations using digital photos?  Why?  Aside from being fun and easy to do, it is a lot more affordable, without compromising quality and aesthetic.  Need ideas for your own wedding invitations?  Here are ten suggestions you could choose from:
1.  Pocket Invitations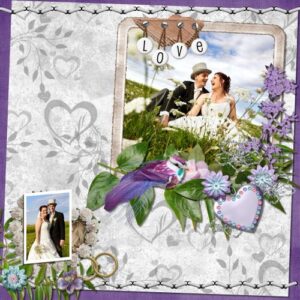 This type of invitations is great for those who want something small enough to be carried and delivered.  A pocket invitation consists of an envelope-style exterior and several cards inside where the details of the wedding are printed.  You don't even need special or colored paper for these because you can get all your designs, such as frames, clip art, or photos, from digital designing or scrapbooking kits.
2.  Posters
If you want something fancier and more contemporary, a wedding poster is a cool way to make the big announcement.  Nowadays, technology has made it possible for ordinary people to make their own amazing movie posters using their own photos, edited and enhanced to make it look like it came straight from a printing expert.
3.  Postcards
These are great for couples whose majority of guests is overseas.  It is easy to make, small, light, and cheaper on sending charges.  This, however, does not provide you with the luxury of space so better be concise and clear on your message.  You could probably include an email address where they could ask for more details.
4.  Scrapbook
Digital scrapbooks are trending nowadays, so why not use it as a wedding invitation?  You could probably make a collage or timeline of your photos showing how you met or the things you love to do together.
5.  Electronic Invitation
While most wedding invitations are printed and given away, you could also make an electronic version that you could just post on social media sites or send through email.  You could definitely save a lot with these since there are no charges involved whatsoever.
6.  Book
If you have the budget for it, books can make great invitation, too.  You could maybe make one about your love story or create a fictional story incorporating the details of the wedding, along with illustrations or photos edited to match the theme.
7.  Scroll
Every girl dreams of a fairytale wedding, so why not let yours be announced in a royal way?  Scroll-type invitations can provide more space for all the details and information you need to impart to your guest.  It can be made more special with digital photos, dowels, and a ribbon to hold the scroll together.
8.  Brochure
Three-fold brochure type wedding invitations can easily be created using the right photo editing software, which have templates for such print-outs.  With this type of invites, the design and theme options are endless.