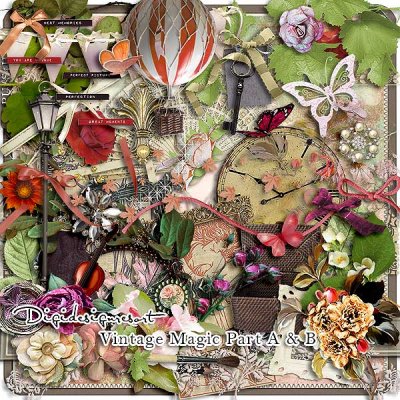 Making and preserving your memories is one of the most important things you will ever do in your life. By preserving your memories, you will be able to capture the joy and happiness of the moment, as well as be able to let your children and grandchildren know just how that moment felt for you. Nothing beats the feeling of looking back and smiling as you look at your photos and the people in it.
Taking pictures is a hobby of numerous people but most just do not stop at taking pictures. They want to be able to showcase their pictures and watch as people marvel at them, how they are arranged, as well as how they are decorated. One of the things which you can do to make your pictures stand out is to group them in scrapbooks.
Scrapbooking allows you to put together photos of the same event or occasion and embellish them for added beauty. One of the best kits out there which you can use for decorating is the Digital Scrapbooking megakit vintage magic part A and B. The kit comes with 150 digital scrapbooking elements and 55 digital scrapbooking papers.
Do not let the name fool you; the kit can be used for any type of scrapbooking layout, be it for summer, for family pictures, for vintage decorations and many more. If you want your pictures to truly stand out from the rest and get people's attention, make sure you organize them and embellish them with the megakit vintage part A and B.
Giving your Photos a Vintage Feel
Vintage style, even in photography, has experienced quite resurgence in the past years. Now people are deliberately making their photos looked aged or vintage. How do you make your pictures and embellish them in such a way that will make them look vintage?
Check vintage photos online
If you are unsure just how vintage photos look like, you might want to check them out online. A brief search of the keywords, vintage photos, will give you more than a thousand results. Look at them and see what is similar among the photos.
Levels
Some of the things which vintage style photos have in similarity are saturation and colour. Old photos are not vibrant or vivid. They have this faded and look which you can achieve by tweaking levels during post production. The magic all happens during post production.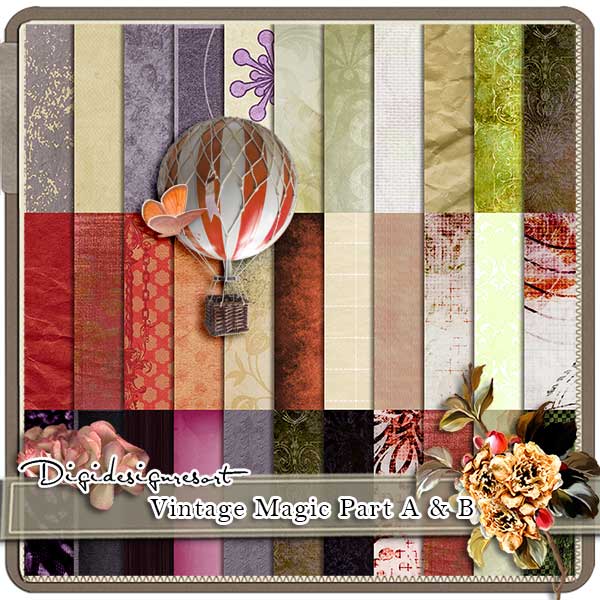 Contrast
It is a must to tone down the contrast if you want to give your photo a flatter feel. There are numerous ways to tone down contrast in Photoshop. With effort and patience, you will learn them and master them in a short time.
Saturation
One of the things which have to be toned down when giving your pictures a vintage look, is to bump down the saturation. As mentioned earlier, old photos are not vivid.
Black and white
One of the things which scream vintage is the lack of colour and this is something which is very easy to do.
And a Freebie for You