Everyone has fond memories of winter, of playing in the snow, making snowmen and throwing snow balls at friends. Some people may not look forward to winter because of the cold and dreary days but there are actually many things to look forward to during winter and one of them is Christmas. The holiday season means getting together with friends and family and celebrating the end of the year and the start of the new one. It is also the season for gift giving. Suffice it to say that winter deserves to be celebrated. It is one of the best times of the year to make memories.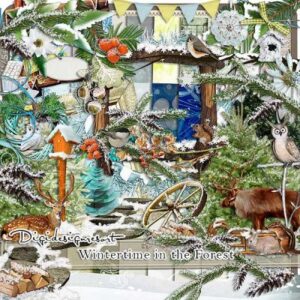 It is a must to have your camera handy and ready during winter so that you can capture all the priceless memories which everyone will look forward to with fondness and smiles on their faces. Aside from taking the pictures you also want to make sure that you embellish them and preserve them well for future generations to enjoy.
The Digital Scrapbooking Megakit Wintertime in the Forest is the best answer to your scrapbooking needs for winter pictures. Designed by Digidesignresort, it can also be used for place cards, photo book, calendars, notebooks ad mouse pads aside from making digital scrapbooks. Do not let the wintertime name fool you because it can also be used to embellish scrapbooks for spring, autumn and summer.
Winter Photography Tips Which Everyone Should Know
Gear up for winter
Winter can be a challenging season and if you want to be ready for whatever the weather throws at you, you need to carry the right gear. If you have a DSLR with you or a camera with interchangeable lenses, the last thing you want to do is change lenses outside. Changing lenses outdoors during winter can run you the risk of condensation inside the camera body. Also remember to carry with you fully charged batteries.
Exposure
When taking pictures in the snow, you want to minimize the detail. This can be difficult to do because of the fact that there is so much white to deal with. Overexposure will wash out detail but if you under expose the image will be too dark. It is best to use manual mode when taking pictures in the snow because you want to be able to make the necessary adjustments to produce the best pictures possible.
Flash
Using flash will help you light up the snowflakes. However, do not use too much flash because all you need is a little extra light. You might want to look into purchasing a light diffuser if you do not have one yet.
Snow and people
The snow makes a very good background to capture people. Shoot pictures of people when they are playing in the snow or just trying to have a little fun.  Capture snowball fights or people skiing or engaging in other winter sports. Take all the sights in.
Warmth
Just because it is snowing does not mean that you have to always shoot in the cold. You can always capture images from a warm spot. You can choose inside a car or from your room window.
Here some layouts for your inspiration:
And here a little Freebie for you!
When you click the download button and share on Facebook, it sometimes doesn't work. Please then use Twitter instead. Thank you so much!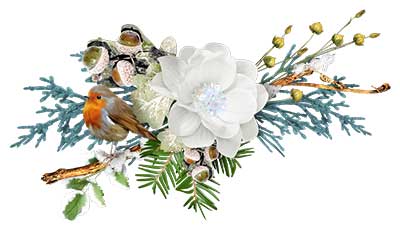 [shareload image="https://www.digidesignresort.com/blog/wp-content/uploads/2013/12/red-id.jpg" atext="Download now"]