Christmas is the time of year which most people look forward to. I cannot say that I have met anybody who disliked Christmas. It is the time for merrymaking, gift giving and generally being kind to one another. It is also the best times of the year to make memories which will last a lifetime.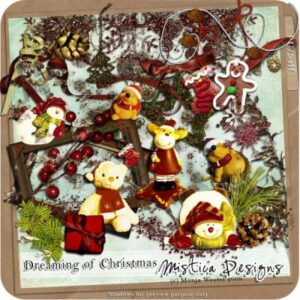 You must make sure to compile all your holiday photos and put them all in a single album or a single scrapbook. When your photos are in digital format, they are safe because you can be sure they will be in good condition. All you need to do is print them.
Keeping your photos in just a digital file will not suffice. You also have to embellish them in order to make them look a lot better and more presentable. The best solution is to make a digital scrapbook. Digital Scrapbooking Kit Dreaming of Christmas made by Mistica Designs is the best kit to decorate your photos with.
The Christmas kit comes with 48 digital scrapbooking elements and 14 scrapbooking papers.  Aside from decorating holiday photos with, the kit can also be used to create photo books, place cards, notebooks, t-shirts, mouse pads, bags and calendars. There will be no limit to what you can do with it.
Take the Most Beautiful Christmas Photos
Make the most of the Christmas season and all the joy it brings by taking the most beautiful Christmas photos.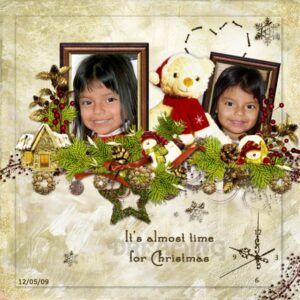 Plan ahead
Before you gather your camera equipment can call everyone to gather, you should think and plan ahead. The best shots rarely happen on the fly.  You need to think about where you should shoot, what props you should use, when the shoot will take place and what poses will be best to use. If you will ne including yourself in the photos, you must think ahead.  If you will be using a self-timer on your camera, you should know when and how to prop your camera.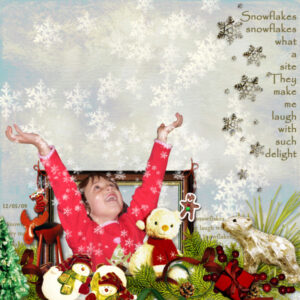 Pay attention to lighting
One of the most important elements of photos is lighting.  Unless you are a professional with equally professional lighting equipment, you should only take pictures with natural light. However, this does not mean that any natural light will do. You want indirect and bright lighting. Always pay attention to streaks of light and odd shadows which can filter through buildings and trees.
Rule of thirds
The rule of thirds applies regardless of the occasion. It is a rule which every photographer should master. Always imagine every image like it is divided by lines both running horizontally and vertically, resulting in 9 equal boxes. Your subject should not be in the center of the box.
Find a festive backdrop
If you want to capture the spirit of the season, you should find a festive backdrop. Holiday decorations not only make your home look a lot better, they also make your backdrop more festive.  Use holiday wreaths, Christmas lights and Christmas trees. They will make your pictures look more beautiful.