Several times per year the family comes together. That is the case usually on Christmas, various birthdays and of course Thanksgiving. Those days are perfect for taking great pictures but taking group pictures is something you shouldn't underestimate because it is difficult to get anyone together.
Here are a few tips for taking great family pictures:
Tips for Making Excellent Group Pictures
When we come into this world, we grow and make friends in the process.  We go through so many things and ultimately we have to part with friends and family. Everyone wishes to live and remember the unforgettable moments we had with people that truly matter and the best way to do this is by taking pictures.
Taking pictures of several people at once is more difficult than taking a person's solo photograph. However, this does not mean that you will not be able to take excellent photos which can show off to everyone.
Timing
Timing is very important when taking pictures, especially when talking about group pictures. When talking about timing, we are referring not only to the time of the day when you take the pictures, but also the correct time to press the shutter release button.  This will reduce your efforts on taking multiple shots for the same subject. To make sure you catch the whole group right, take several shoots so you can decide later which one you'll use for your family scrapbook.
Lights
Lights can make or break a photograph. Most professionals consider it the ultimate factor in photography because, after all, photography means drawing with lights. Skilful lighting control will determine the photograph. It is important to ensure that the area where the pictures will be taken has adequate light and that there is no shadow overlay on the faces of your subject. Whenever possible, consider using strobe lights because you will get better results with them. Just use all the lights which are in the room. Turn on the light on the ceiling. Then turn on the floor-lamp and all the others which are in the room. There cannot be enough lights, especially in group pictures.
Background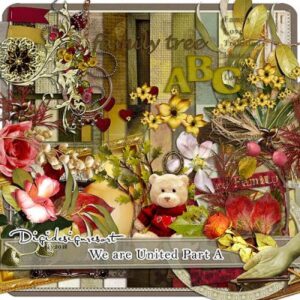 The background is just as important as the subject itself and it is always better to have a photograph taken in a field than in a closed room. So, consider taking the family or the group outside and take pictures in places where there is a large surface area. By doing this, you can also benefit from natural lights. If you cannot and have to stick inside make sure that you take out whatever is disturbing in the background. These can be pillows when you arrange the group on a sofa as well as cups in front of them on the table.
Avoid sticking to the ground
Perspective differentiates a good photo from an excellent one.  If you want to take an edgy photo, refrain from sticking to the ground. Be courageous enough to take risks and change your perspective. Go down on your knees and shoot. If you have to lie down on the ground to take pictures, do so!
Once you have all the great shoots make sure they are not just saved on your hard drive. Create a scrapbook from them so you can put them into your family album.
Digital Scrapbooking is therapeutic and it allows you to put your artistic and creative skills into good use.  If you love arts and crafts, as well as taking pictures, scrapbooking is definitely a very good venue for your free recreational time.
Digital Scrapbooking is fast becoming one of the most popular pastimes today and for good reason too. Even those who are not very artistic will find joy and relaxation in scrapbooking. Regardless if you are just beginning scrapbooking or if you are already a pro, you can always appreciate the goodness of an excellent scrapbooking kit which can be used anytime of the year and for any occasion.
The Digital Scrapbooking Kit Collection We Are United Part A and B are made by Digidesignresort can be used not only for scrapbooking but also for other crafting activities such as creating mouse pads, photo book, calendars, bookmarks and notebooks. It can also be used for designing bags and t-shirts.
The kit comes with 80 digital scrapbooking elements, 1 scrapbooking alpha and 80 digital scrapbooking elements. In part B you'll find 73 more elements, 32 digital scrapbooking papers and 10 word art. But we have more in store for you, there are also various Quickpages if you want some instant results and clusters which will help you to create the most wonderful scrapbooks ever. With it you will have everything you need to be the aspiring artist you want to be.
Here a freebie for you from Elaine's beautiful Quickpage
Click on the picture and the download starts!