Time goes by so fast and things can change quickly and these are just some of the reasons why fleeting moments must be captured and preserved. Keeping your photo in an album is a good idea but if you want to be extra creative and artistic, it is best that you make a scrapbook of life's special occasions and unforgettable moments.
Summer Photo Tips
Summer is one of the best times to create lasting memories, be it on a trip with the whole family or on a road trip with friends. You want to have your camera ready so that you can capture the joyous moments of summer.
The tripod and self-timer are your friends
Although having your camera ready on your hand or dangling from your neck is a good thing, the self-timer and tripods can be your best friends. Tripods can help in really long exposures and help prevent shakes so make sure that you have a sturdy one that can support the full weight of your camera and lens. A wireless remote can also help you fire the camera from your spot so you can also be included in the summer pictures.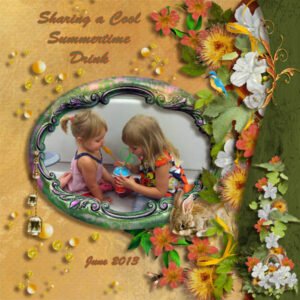 Add more light
If you are shooting during nighttime and need a bit more light, use your headlamp or flashlight. You do not need fancy camera equipment to take better photos during nighttime. Just remember to aim the light away from the camera so that you will not get a hot spot.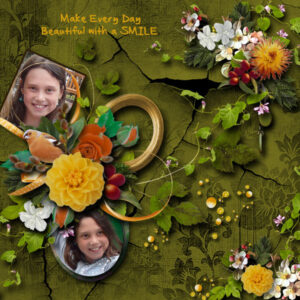 Nature
For spectacular views of nature such as national parks and mountains, use a wide angle lens. Incorporate the natural scenery into the photograph, especially if the landscape is famous. When it is bright and sunny, remember to underexpose. If the subject is dark, you may also want to use flash.
Wildlife
Wild animals always make good photography subjects but the problem with them is that they move quite fast and you cannot get near them. The solution to this dilemma is a fast telephoto zoom lens. Capturing them in some sort of action makes for an interesting photo. If you want a deep DOF or depth of field, choose a small aperture.
Digital Scrapbooking Kit "Midsummer Night"
The Digital Scrapbooking Kit Midsummer Night from Digidesignresort will allow you to create beautiful pages from your summer shots.
The Midsummer Night Megakit by Digidesignresort comes with 77 scrapbooking elements, scrapbooking papers, scrapbooking alpha and word art. It has everything you need to make the best scrapbook ever. Aside from making scrapbooks, you can also use the Megakit for bookmarks, place cards, mouse pads, photo books and calendars.