If there's anything more irresistible than a smooth, luscious and sweet scoop of chocolate ice cream on a hot summer, it's a day at the beach as your Summer Escape! Well, if your idea of summer fun is synonymous to spending more time at home just to avoid burning out in the heat, we say they don't necessarily have to. Everybody needs a breather once in a while and what better way to preserve your summer photos than venturing into a vacation digital scrapbooking project, right?
Summer Escape Digital Scrapbooking Kit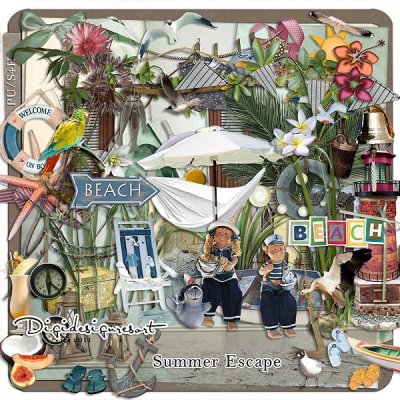 The Digital Scrapbooking Kit Collection called Summer Escape by digidesignresort promises to provide a lovely complement to your summer memories. This kit is filled with contents that will keep you immersed in reminiscence of the glorious days you spent in the sun. Included in the pack are 164 digital scrapbooking elements, 67 12×12 digital scrapbooking papers, 2 pieces of 12×12 digital scrapbooking Word Art and another 2 pieces 12×12 digital scrapbooking psd templates that you can use not only for summer-themed digital scrapbooks but for other seasons as well.
Created by a group of collaborators, namely, PascaleA, MariR, Kakleid, Studio 4, Cornelia, Aurelie, HelenaMonteiro and Keepsake Garden, Machabine, Mistica Designs, Feli, Azur, Colleen, Maria, OsDesigns, Star Song and Simplette, Summer Escape Digital Scrapbooking Kit can also be a multi-purpose digital resource for other creative projects like greeting cards, invitations, stickers, bookmarks, photo books, and so much more.
Along with super impressive digital papers are plenty of cutesy elements like seagulls, flowers, beach chair, palm trees all in the spirit of summer fun!
Have a look at some layouts that used Summer Escape from justbnsharon, emst, charliesnana and britnkaysmemaw2. You too can make your own fabulous summery digital scrapbook without spending a lot of time and money.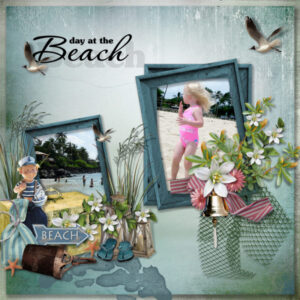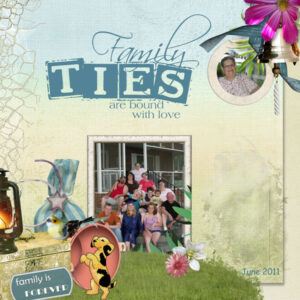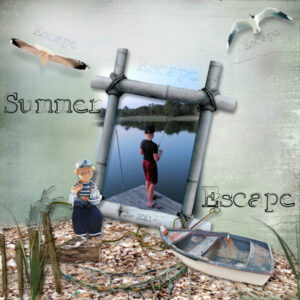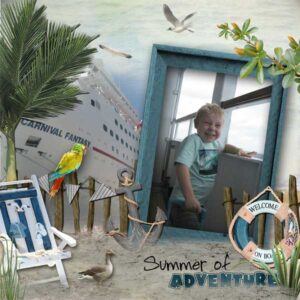 Some tips on how to get the most of your Summer Escape:
By the way, you can spend your summer time wisely by planning on your Summer Escape ahead and that includes filling-up your daily calendar with leisurely activities that beat the heat while you make much of your vacation.
Don't forget the sunscreen for skin protection and of course, your camera so you can capture every fleeting moment of this wonderful event.
Learn the ropes of camera lenses setting so you can be flexible on whatever lighting condition you are in especially when you intend to take outdoor photos at night.
If possible, bring your wide-angle lens to capture wide beaches, mountains and landscapes.
Candid shots are always excellent in re-living the moments, catch fast moving subjects like children riding on surfboards or a dog running after a frisbee with a combination of fast shutter speed and large aperture.
While you are going to spend a lot of time outdoor, try to take pictures of colourful nature such as flowers, animals, insects, even sunrise and sunset. These are some things that we really don't pay attention to on ordinary day, so getting close to nature actually doubles as stress relief while adding stocks to your photo collection.
So when you come back from your Summer Escape, document and keep an account of your adventure with digital scrapbooking kits from digidesignresort. There's a kit that you'll find appropriate for every occasion or event or for everyday use.
As a bonus, we'll be giving away a freebie for our readers. Feel free to share this great news with your friends.
And here is a beautiful Freebie created for you by Aquarius Designs