I remember well how it was when I first stumbled into scrapbooking. I surfed the web and accidentally I found Two Peas In A Bucket and I was hooked from one minute to the other because I loved their layouts in the gallery. For inspiration, I started saving all these layouts on my hard drive. It didn't take me long to have a few 1000 (I know, crazy!) because I thought I'd need them for inspiration purposes. There was nothing like that in Germany at this time. You could get papers of course but embellishments? Nothing at all – even in craft stores they had never heard about scrapbooking!
While surfing for a store where I could order supplies online I stumbled over digital scrapbooking and I couldn't believe how lucky I was. But little did I know – a long journey was ahead of me. It took me a few more years before I actually had figured things out – Photoshop, creating my own elements and papers and so on. And although it was much fun I would have LOVED to get an instruction DVD for digital scrapbooking beginners.
That is why I decided that it now was time to put together a DVD with all the videos you need – from A to Z – from creating a layout with a quick page to recoloring your elements. I guess I can't help myself but sooner or later start teaching – I am a teacher by heart but didn't have the chance lately to do teaching. So I was really happy with the result of this DVD.
The DVD was designed with the beginner in mind – you'll find all videos there and all instructions for all digital scrapbooking techniques you ever need.
I have recorded all videos on my Mac computer on a high quality Thunderbolt Display. I also use an external microphone for a better sound quality. The videos can be watched using Windows and Mac computer.
Shipping is already included in the price – although we are in Germany we thought it might help you to have one price for all.
Please have a look at the image to see which videos are all included.
Digital Scrapbooking for Beginners, this is all you need!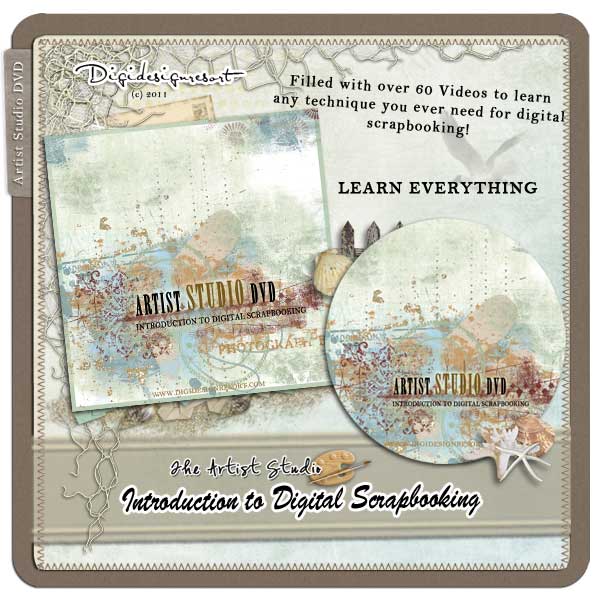 Please click on the picture to increase the size: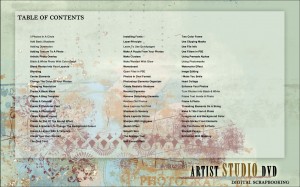 You can grab the DVD for a ONE-TIME only introduction price at the store. It took me years to gain all this knowledge – for you it is now available in an all in one package for a super small price. Please note that you need to register at the store once to grab the freebie and the DVD. But hurry!
We have just a limited number of copies – when gone, it's gone!
And here is your Freebie!!! Grab this beautiful Photomask and learn how to use it with your Photos – video included on the DVD