What happens if you're on your way to work and suddenly you're inspired by a wonderful moment that you'd like to capture to add to your digital scrapbook. You probably don't carry your expensive camera around with you at all time, right? Chances are, you'll have some type of smart phone though, so all is not lost.
There are hundreds of fantastic photography apps that can help spice up your photos even before you upload them to photoshop.
Camera apps are designed to capture your image in a specific way but some also provide you with lots of image adjustment features.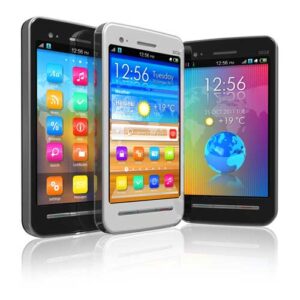 Let's take a look at some of the popular apps on offer right now.
Instagram – iPhone, free
Allows you to select from a variety of 1970's style filters such as, vintage, lomo and  hudson style, with its subtle vignetting and slightly cooled colors etc. Instagram is for the iphone but they announced in Dec 2011 that they are working on an Android version too, so watch out for that!
360 Panorama – iPhone/ipad, $1.08
Great for taking panoramic shots, just spin around – slowly, taking shots as you go, then stitch them together using the app. This would be a great perhaps to capture events like birthday parties where everyone is gathered in a circle around the cake. It would be a nice addition to your digital scrapbooking.

Paper Camera – iPhone/Android, $1.08
This one allows you to create your world in cartoon style. It would be very useful for kid's scrapbooking projects. I can see how this one could be addictive!

FxCamera – Android, free
This app is very easy to use but it's only for the android. It applies effects including toycam, fisheye, polandroid (polaroid style), Symmetry Cam is different and gives you a mirror Image in the same photo and an Andy Warhol effect, which  makes your photos look like they are a Warhol painting.
Slow Shutter Cam – iPhone, $1.08
This app is is fantastic! Without the use of an expensive DSLR camera, you can create arty and imaginative photos using the slow shutter-speed effects of this app.

Hipstamatic – iPhone, $1.99
Digital photography never looked so analog! This app has to be the coolest app around. It makes just about any photograph look amazing.
It goes along with the retro trend similar to instagram and allows you to apply various trendy filters and effects which make the photographs look antique.
So if you want to save time adding filters, actions and special effects in photoshop, check out some of the wonderfully creative phone apps available!