Many graphic programs allow a custom expansion – means you can create or add (created from others) not just brushes, gradients, and actions but also styles. Styles can be added to shapes in Photoshop, Photoshop Elements and some other graphic programs to simulate e.g. linen, steel and any other material you can think of. Styles are very easy to implement in Photoshop: you just double click on the .asl file and they are loaded into your styles palette.
Here is my photoshop styles palette in Photoshop (yours can look different, depending on the styles you loaded). If your styles palette isn't open you find it under the menu "window" and "styles"
You can increase each image by clicking on it so you can easily see all settings used.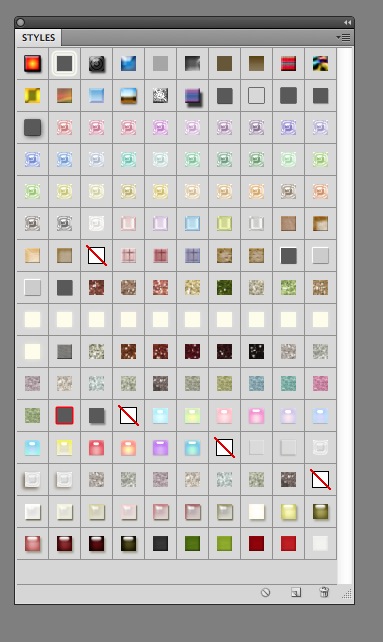 And here is what you can do with it – I just opened a 12×12 inch file, "draw" a heart on it with the custom shape tool and clicked on a glitter style – voilà – you have a glitter heart!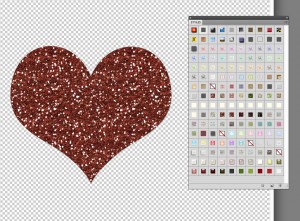 If you like to learn more about styles and how to add them to Photoshop and Photoshop Elements – have a look at our tutorials:
Install and apply styles in Photoshop
Applying styles in Photoshop Elements
Installing styles in Photoshop Elements
If you are looking for great styles – go to our store here.