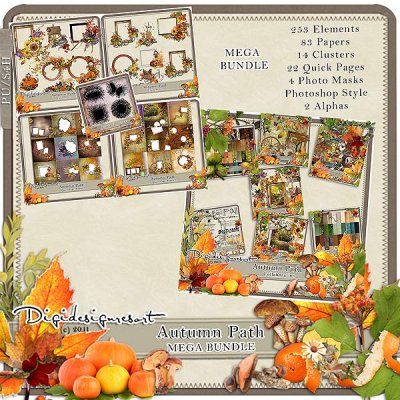 Autumn Path MEGA Collaboration Kit This kit is like 5 kits in one. It is MEGA BIG and in fact the largest Collaboration Kit we have done.
Contents:
Massive 83 Papers
Enormous 253 Elements
16 Word Art
Not 1 but 2 Alphas with Upper and Lower and Numbers
plus a stunning Photoshop Style.
There is also a massive selection of Clusters and Quick Pages Available as a seperate purchase. All your autumn kit needs have been catered for.
Combined with the Stores FREE WITH PURCHASE – this represents great value.